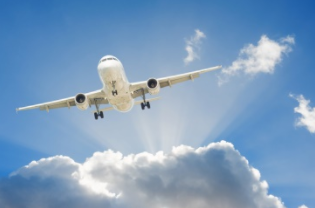 We have all seen the commercials for mortgage companies who claim that you can push a button and receive a magically fast mortgage that would be akin to being in a rocket.
While exhilarating and potentially fun, traveling in a rocket may be a lot more than you bargained for. When you try to go very fast, things can be missed. Even with an experienced person at the controls, fast does not mean accurate or safe, and it might not get you there in one piece.
At our trusted mortgage companies, they know that the process of purchasing or refinancing a home is much more like a being a passenger on an airplane.
When the journey begins, there is a lot of excitement. You feel a flutter in your heart and the anticipation is high. You count on the pilot to guide you to your destination safely and for the crew to assist and help you should anything happen.
During your mortgage experience, you can count on successful loan officers and me to keep you on track, keeping you informed throughout the process.
While I cannot promise you a perfect flight, I can promise you that I will help keep you on the smoothest course possible, utilizing the expertise of some very experienced mortgage people who have a proven track record.
Rest assured that your best interest is my top priority throughout this transaction. My goal is that you will be delighted with the loan officers I recommend, and I will do everything in my power to deliver beyond your expectations throughout your journey toward homeownership.